New Zealand Luxury & Special Occasions Activities
Activity Locations

North Island




South Island

Activity Types
Activity Listings (1-10 of 19)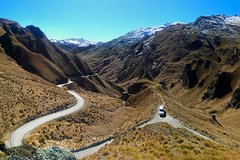 4WD Tour - - Starting from $209.00 per person

Private Skippers Canyon tour with the most experienced 4 wheel drive guide in Queenstown, having over 30 years commercial Skippers Canyon driving experience.
• Private group (2 - 4 passengers per vehicle)
• Guaranteed 4WD vehicle, NO vans, NO buses !
• Total flexibility with tour
• Long time local guide, not a seasonal worker !
• Full commentary and interpretation
• Authentic New Zealand high country experience
• Explore the infamous 1889 Skippers Canyon gold... More...
---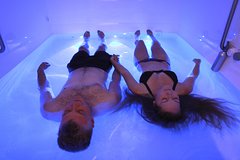 Romantic Tour - Auckland - Starting from $74.50 per person

Float with your partner side by side to experience relaxation and interconnection with your loved one that is unique and refreshing. Experience complete mindfulness as you give your body a break from the constant fight with gravity while putting your mind at rest for a truly zen experience. Without noise and distracting light, your mind and body will be deeply relaxed as you float in 500kgs of warm Epsom salt-enriched water.
Melt away stress with a 90-minute session at Infinity Float Centre.... More...
---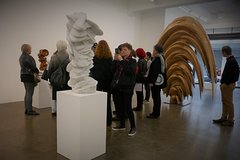 Art Tour - Auckland - Starting from $55.00 per person

At your convenience, a personalised tour, tailored to your interests. Fun, informed & interactive. Discover Auckland (also in Dunedin & Wellington) through its contemporary visual arts, with full day or half day art tours. Venturing into private art galleries, finding corporate collections, stumbling across public art and street art, visiting art studios. All tucked away in the cities precincts. Stroll through the little streets, alleys, up and down escalators and between buildings, maybe... More...
---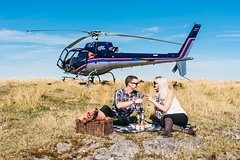 Helicopter Tour - Wellington - Starting from $795.00 per person

Treat a loved one to a special once in a lifetime experience they will never forget with this romantic private helicopter ride from Wellington City. Enjoy stunning views of coastlines and farms. Land for some quality time with your loved one with a complimentary bubbly in hand. More...
---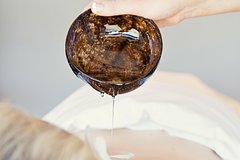 Day Spa - Queenstown - Starting from $135.00 per person

At Body Sanctum, we know that in today's environment, our lives are just forever busy, we never have enough time! Body Sanctum has been designed with all this and especially you in mind. We have designed our beautiful premises to offer espresso treatments to luxury indulgence, whatever you desire and whatever time you have. Allow our experienced staff, gorgeous location and spectacular views, take you to another world......You deserve it! More...
---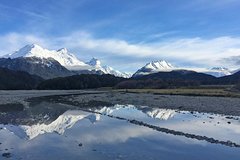 4WD Tour - Queenstown - Starting from $199.00 per person

Private Glenorchy and Paradise tour. Being a charter this tour can focus on what you want, from Lord of the Rings to history, geology, photography - its your trip, you decide. Our experience in the local film industry, comfortable vehicles, extensive land access and comprehensive local knowledge combine to offer fans of Middle Earth the opportunity to take a memorable journey and to live, breathe and experience the magic of the LOTR locations.
Total flexibility with tour
Discrete
Full... More...
---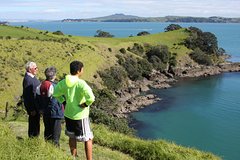 Nature Walk - Auckland - Starting from $259.00 per person

This 5 hour, Maori-led private walking tour of Waiheke Island introduces you to the area's natural and cultural history. Start off from the ferry terminal and meander along winding trails to coastal headlands for panoramic views over the Hauraki Gulf. Hear authentic Maori stories of the island, visit an award-winning vineyard for wine tasting and indulge in a shared platter from a winery or, a gourmet picnic lunch at the beach. More...
---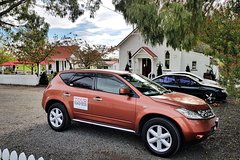 Private Tour - Hastings - Starting from $188.00 per person

Travel with private chauffeur on a private tour of Napier and surrounding areas in a luxury modern SUV or similar, with air conditioning. From the Art Deco City to stunning natural scenery to world-class wine tastings and visits to artisan food producers, every tour is personalized to suit your interests and there will be plenty of photo opportunities.
Group Maximum 3 travellers. More...
---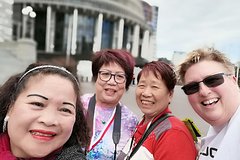 Maori - Wellington - Starting from $132.50 per person

We make Wellington easy for you.
On your private tour you will hear about living in Wellington from a passionate local. Learn about our history, our people, our earthquakes. Enjoy informed conversation, individual attention, personal space in our comfortable vehicle and the opportunity to connect with the Wellington that locals love.
Why chose uTours:
Sixth person is free. Groups larger than 6 people will travel in two vehicles.
You will be met on time at an agreed location,... More...
---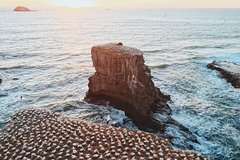 4WD Tour - Auckland - Starting from $800.00 per person

Traveling in NZ heavily relies on driving on the road. At Smart Chauffeur, we provide reliable and affordable chauffeur service (Driver+car) to all travellers.
Over the years, we have made many friends around the world from this adventure.
We look forward to having you on board with us to explore this lovely country More...
---
Comfy Villa - Christchurch Holiday Homes
- Holiday Home.
Comfy Villa - Christchurch Holiday Homes, a property with a garden, barbecue facilities and a terrace, is set in...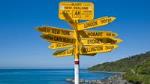 Invercargill to Dunedin with Stewart Island Option
- Day Tour - Invercargill.
Starting from $225.00 per person
.
Depart from Invercargill at 8.30am or Bluff at 9.15am and spend the day with one of our experienced Driver/Guides...