New Zealand Heath & Beauty Activities
Activity Locations

North Island




South Island

Activity Types
Activity Listings (1-10 of 23)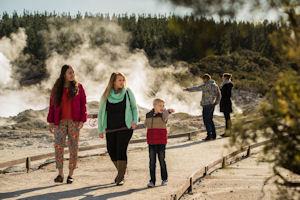 Attraction - Rotorua - Starting from NZ $35.00 per adult

Hell's Gate Geothermal Park is set in 50 acres with a large variety of thermal features, and is Rotorua's most active thermal park. Walk past steaming fumeroles and hot pools of boiling MUD so violent they are unnerving. More...
---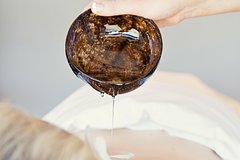 Day Spa - Queenstown - Starting from $135.00 per person

At Body Sanctum, we know that in today's environment, our lives are just forever busy, we never have enough time! Body Sanctum has been designed with all this and especially you in mind. We have designed our beautiful premises to offer espresso treatments to luxury indulgence, whatever you desire and whatever time you have. Allow our experienced staff, gorgeous location and spectacular views, take you to another world......You deserve it! More...
---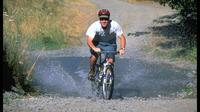 Mountain Bike Rental - Hanmer Springs - Starting from $125.00 per person

For the ultimate mountain biking experience in Hanmer Springs, choose our twin passes deal! More...
---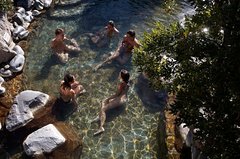 Thermal Spa & Hot Springs - Rotorua - Starting from $55.00 per person

Embrace nature's sanctuary and slip into five mineral hot pools overlooking Lake Rotorua. Try the cold plunge pool, lounge on geothermal recliners and enjoy deluxe changing rooms. More...
---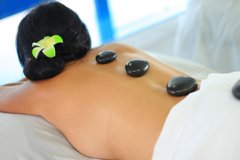 Day Spa - Auckland - Starting from $99.00 per person

This service is executed by highly qualified therapists and applying the highest quality standards. It is also available in the two branches. The massage is made with different types of natural relaxing oils, friendly for any type of skin. In addition, users can choose among multiple types of massages according to their preferences and needs.
The most popular are:
Deep Tissue, Hot Stone Massage, Herbal Hot Compress, Aromatherapy, Thai Massage, Lomi Lomi Massage and Effleurage (Relaxing). More...
---

Thermal Spa & Hot Springs - Rotorua - Starting from $32.50 per person

Explore one of the most extensive geothermal systems in New Zealand at Wai-O-Tapu Thermal Wonderland. From the visitor center, walk at your own pace on trails that lead past bubbling mud pools, huge volcanic craters, steaming lakes and natural hot pools in a surreal range of colors. Learn about the volcanic activity that created this area from informative displays along the trails, and receive a complimentary souvenir guidebook. There's also a cafe, shop, picnic area and lookout point where you... More...
---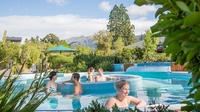 Thermal Spa & Hot Springs - Hanmer Springs - Starting from $25.00 per person

Enjoy 15 outdoor hot pools, including relaxing rock pools, soothing sulphur pools, an array of water jets and bubbles (at a range of temperatures) and heated freshwater lap pool and lazy river with this full day entrance ticket. Open daily from 10am to 9pm and enjoy our natural thermal water for as long as you wish. The Single Entry covers all outdoor hot pools (waterslides are not included, pass can be purchased at reception). More...
---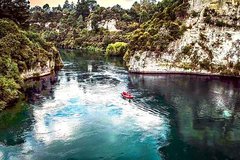 Thermal Spa & Hot Springs - Taupo - Starting from $119.00 per person

Located in the heart of Taupo Township - this conveniently situated section of the Waikato River showcases the beauty and serenity of NZ's longest river as it departs Lake Taupo, beginning its 425 km journey to the Tasman Sea.
Here we journey through towering ancient volcanic cliffs, float on the aqua colored clear and clean water of the Waikato as it departs from Lake Taupo. Some of the trip highlights are as follows; hear the myths and legends associated with the area and the river, view... More...
---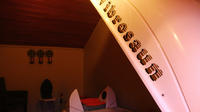 Day Spa - Auckland - Starting from $25.00 per person
Treat yourself to a 1-hour Vibrosaun Therapy session to help rejuvenate and maintain your well-being. With Vibrosaun, you experience a combination of vibration, warmth, ventilation and music.The comfortable, therapeutic, vibrating bed is encapsulated by the spacious unit in which dry sauna heat is evenly circulated. Enjoy the many benefits such as relieve muscle aches and pains, increases circulation, helps reduce/regulate blood pressure, and assist with weight control to name a few. Choose... More...
---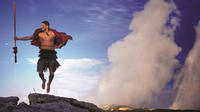 Thermal Spa & Hot Springs - Rotorua - Starting from $180.00 per person
Combine two of Rotorua's most popular attractions on this full-day small group tour from Rotorua.
In the morning we make our way to Wai O Tapu, New Zealand's most colourful volcanic area with the opportunity to experience a geothermal wonderland of volcanic activity, thousands of years in the making, all combined with the Lady Knox Geyser and the largest mud pool in New Zealand.
In the Afternoon we make our way to Te Puia, where you will be submerged in the Maori stories, arts... More...
---
Homestay Double room, near the city center, Clean & tidy !!
- Homestay.
Set 6 km from Christchurch Art Gallery, 6 km from Canterbury Museum and 6 km from Christchurch Arts Centre, Homestay...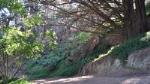 Middle-Earth Filming Location Lord of The Rings Trilogy Tours
- Day Tour - Wellington.
Starting from $145.00 per person
.
See Middle-earth on this scenic tour of The Lord of the Rings outdoor filming locations in the Wellington area....