Activity Listings (1-10 of 389)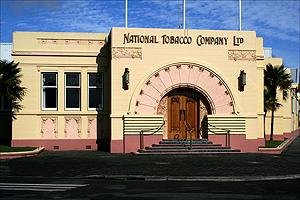 City Tour - Napier - Starting from NZ $55.00 per person

Fully guided scenic and Art Deco tours in and around Napier City and the greater Hawkes Bay. With beautiful public gardens, historic wineries and world class wine tastings, wonderful scenery and a the fabulous Art Deco central city and suburbs. We invite you to come and discover one of New Zealand's best kept secrets with us! More...
---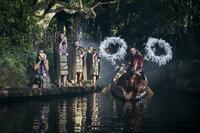 Maori - Rotorua - Starting from $130.00 per person
Complete your adventure through Rotorua with a traditional Maori "hangi" feast. You'll travel by coach to Tamaki Maori Village where your local guide will escort you on a cultural journey to the "marae" (Maori village), the life force of New Zealand's indigenous people. Take the opportunity to engage in an evening of local customs including a traditional Maori dinner feast.
More...
---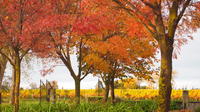 Private Tour - Blenheim - Starting from $295.00 per person
A private winter wine and scenic tour departing Blenheim at 11:00 am and returning at 4:00 pm is the perfect option for discovering Marlborough which has the record for the longest sunshine hours in New Zealand. There are plenty of sensational wines, gourmet delights and stunning scenic landscapes all year round for you to enjoy. Indoor and outdoor itineraries are custom made to suit your day. Travel in comfort with your tour guide, a local owner with experience and knowledge to share. Relax... More...
---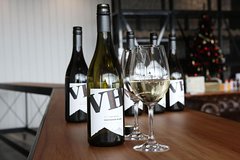 Wine Tasting - Rotorua - Starting from $46.00 per person

Your journey starts by taking a ride in one of our 8 seater Gondola cabins up the side of the dormant volcano Mount Ngongotaha (487 metres above sea level).  There is so much to do at the top including taking in the best views of Rotorua.  We suggest you allow at least 2-3 hours to enjoy all Skyline Rotorua has to offer.  
A first class wine tasting experience featuring wines from around New Zealand's favourite regions-Marlborough, Central Otago, Hawkes Bay and Martinborough.  Take a New... More...
---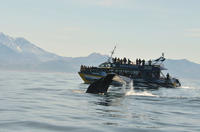 Dolphin & Whale Watching - Christchurch - Starting from $310.00 per person

Experience the natural treasures of New Zealand on a whale-watching cruise from the picturesque town of Kaikoura. Look for the mighty sperm whales that live in these waters along with dolphins, New Zealand fur seals and seabirds. Admire breathtaking views of the snow-capped Kaikoura Ranges and visit a fur seal colony on land. Wrap up the day with a wine tasting at a vineyard in North Canterbury. Your experienced guide shares informative commentary throughout the day on this fun and fascinating... More...
---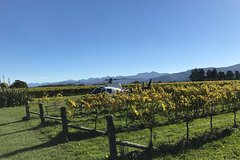 Wine Tour - Nelson - Starting from $2250.00 per person

Included in this adventure:
• Approximately 70 minutes flight time over the Mt Richmond Forest Park and Wairau Valley
• Two-way communication between you and your pilot
• 1 x Mountain landing
SIGHTS:
• The beautiful Wairau Valley
• Iconic boutique Winery
• Breathtaking mountain landscapes More...
---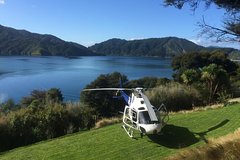 Air Tour - Nelson - Starting from $2250.00 per person

Included in this adventure:
• Approximately 70 minutes flight time exploring the Marlborough Sounds
• Two-way communication between you and your pilot
• Gourmet lunch at Bay of Many Coves Resort
SIGHTS:
• Native bush
• Breathtaking waterways More...
---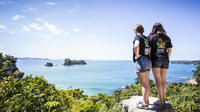 Multi-day Tour - Auckland - Starting from $398.23 per person
Experience the Northland region of our country and soak up the sunshine. With plenty of stops along the way and a huge range of activities to do while you are in Paihia ranging from dolphin swimming to sky diving, this is the best way to experience the "Winterless North".
This tour departs Auckland and can be added before some of our North Island tours. Accommodation is at our stunning penthouse backpackers, Haka Lodge Paihia, with undoubtedly the most stunning views imaginable.
More...
---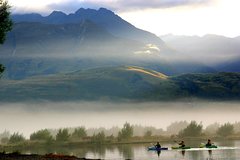 Kayaking - - Starting from $60.00 per person

Explore the head of Lake Wakatipu after everyone else has finished their tours, revelling in the peace and quiet on this 1hr guided tour. Listen to the birds singing as you paddle in the evening light. Can be combined with an early dinner at Kinloch Lodge. More...
---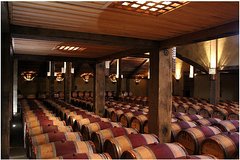 Ports of Call Tour - Napier - Starting from $120.00 per person

This 4.0 to 4.5 hour shore excursion covers everything the region is famous for; Napier's Art Deco and Hawkes Bay Wines! You will visit 2 famous Wineries and an Ale House then discover why Napier is the Art Deco Capital of the World. More...
---